Caravan Cards
This is a card game inspired on the similar game within Bethesda's game "FallOut: New Vegas".
Main goal is to form 3 rows ('Caravans') of cards with a value between 21 and 26 (either on your side, the opponent's side or both)
The player with the highest value in 2 or more Caravans, will win the game.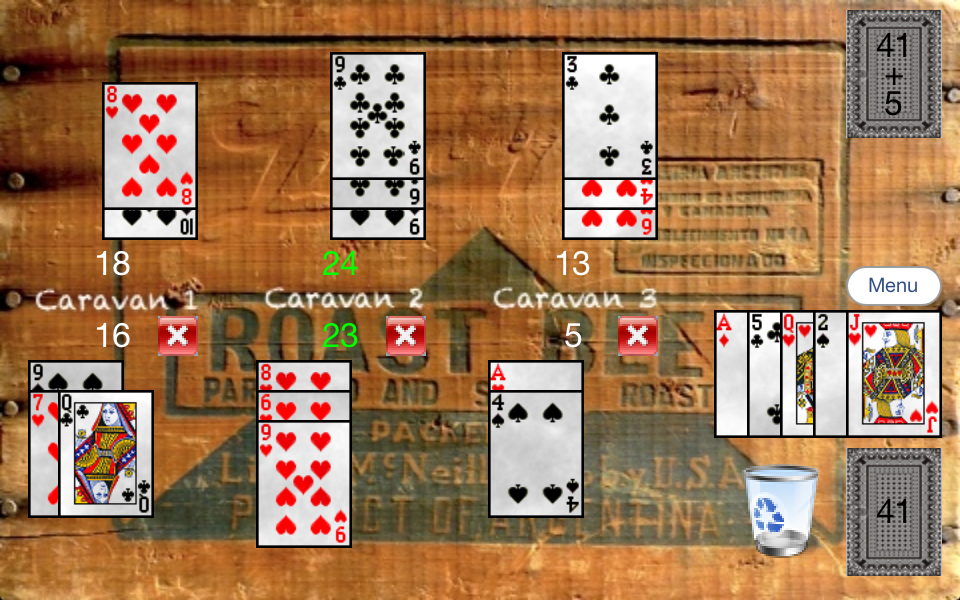 Cards can be added either values upward or downward on a row (depending on the second card being added).
Side-cards (J, Q, K, Joker) have special powers, you can use those to help yourself… or just to obscure your opponent's caravans.
These powers are explained within the Help screens and within the tutorial video.
You're able to put your own customized deck together, to create your own tactics to play the game.